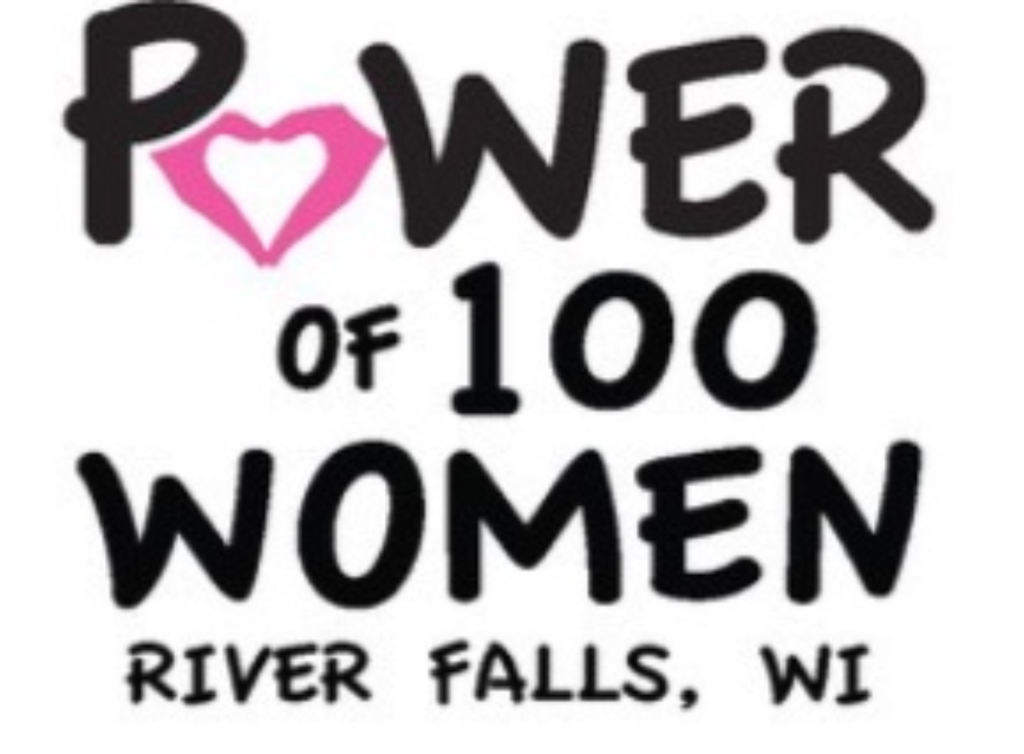 Making a DIFFERENCE (and having fun) in River Falls, WI
Power of 100 Women, River Falls, WI held its first Impact Meeting in April, 2018. Our meetings, held twice a year, occur at The River Falls Golf Course. Our membership has exploded to nearly 200 women since our inception!
Membership is SIMPLE: Meet twice a year, and agree to donate $100 at each meeting.
We have FUN: We socialize, enjoy drinks, appetizers, and make new community connections.
We are IMPACTFUL: Our donations amount to nearly $15,000, which means this group of women puts almost $30,000 into our community every year! Since 2018, Power of 100 Women, River Falls, has donated approx. $180,000 to local nonprofits!
If you are a member or just want to show your support, order some apparel from Designs by Jill!
Previous Impact Award winners:
Our Meetings:
The Power of 100 Board reviews applications and chooses 3 nonprofits to present. These 3 nonprofits compose a 10 minute presentation for our Impact Meeting. The women that are present (virtually or in-person) vote for one nonprofit to win the Impact Award. The nonprofit with the most votes wins $100 from every woman in our organization.
Because our membership is generous, the 2 nonprofits that were not chosen to be the Impact Award winner almost always receive a large sum of money in the form of donations!
A breakdown of nonprofits and money received: