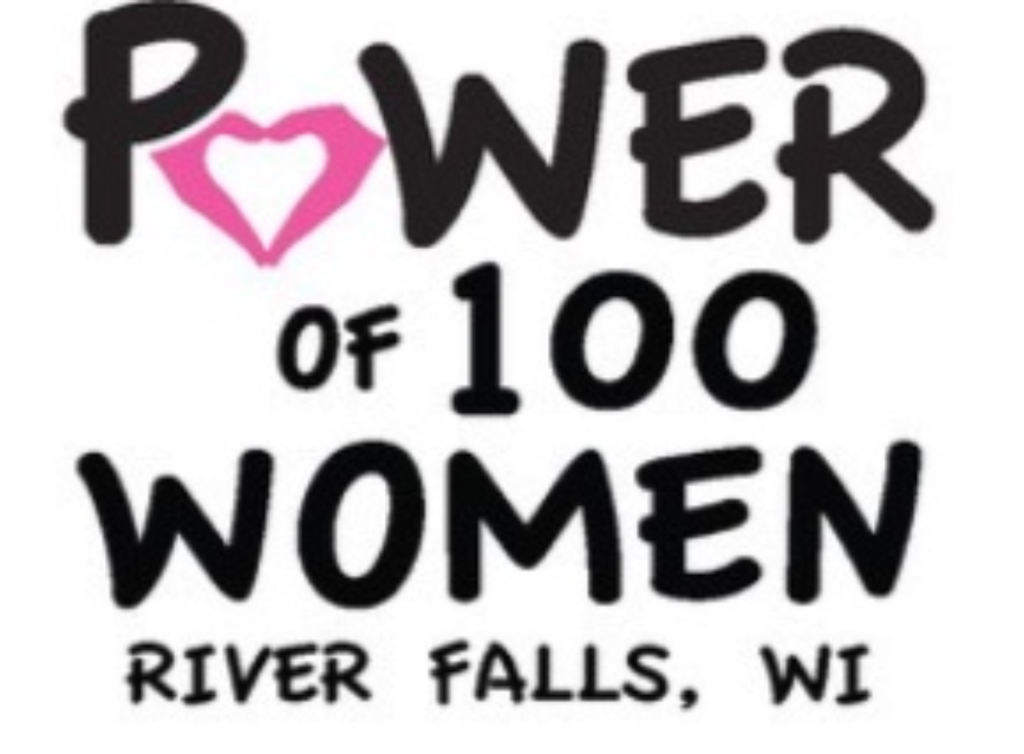 Making a DIFFERENCE (and having fun) in River Falls, WI
Power of 100 Women, River Falls, WI is a group of women in the River Falls, WI community that meets twice a year. The group is philanthropical by nature: our meetings promote community well-being and effect positivity to everyone around!
We held our first Impact Meeting in April, 2018. Our membership has exploded to nearly 200 women since our inception! Our meetings, held twice a year, occur at The River Falls Golf Course.
Membership is SIMPLE: Meet twice a year, and agree to donate $100 at each meeting.
We have FUN: We socialize, enjoy drinks, appetizers, and make new community connections.
We are IMPACTFUL: Our donations amount to over $15,000, which means this group of women puts over $30,000 into our community every year! Since 2018, Power of 100 Women, River Falls, has donated over $200,000 to local nonprofits! WOW!
Our Meetings:
The Power of 100 Board reviews applications and chooses 3 nonprofits to present. These 3 nonprofits compose a 10 minute presentation for our Impact Meeting. The women that are present vote for one nonprofit to win the Impact Award. The nonprofit with the most votes wins $100 from every woman in our organization.
Because our membership is generous, the 2 nonprofits that were not chosen to be the Impact Award winner almost always receive a large sum of money in the form of donations!
A breakdown of nonprofits and money received: (scroll)